Is buying a Cricut worth it? here are my top reasons you'll definitely want one — and a few that might change your mind!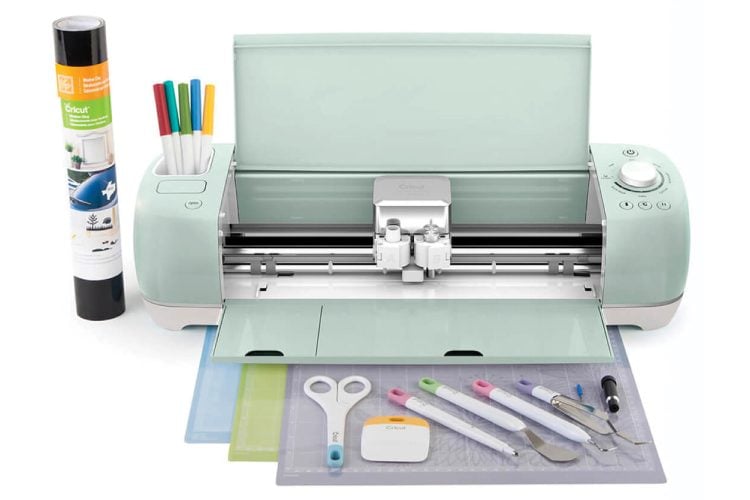 Photo via cricut.com. This post is not sponsored, but I partner with Cricut regularly. I only recommend brands I know and love! This post contains affiliate links.
I was chatting with a friend the other day who was considering buying a Cricut Explore. At $299 ($249 on sale!), it's not an inexpensive purchase and she was wondering if she'd use it enough to justify the price. I think it's a valid question if you're thinking about buying a Cricut. So I wanted to talk about the reasons that it's a great purchase — and a couple reasons you might want to wait.
Reasons to Buy a Cricut
I've said this a few times in different posts, but when I first heard about the Cricut I really thought I had no use for such a machine. I thought it was mainly for scrapbookers and since I didn't scrapbook, I never took a second look. But seeing it in action live, getting a Cricut myself, and working with the Cricut team over the last three years, I've come to realize that this is absolutely one of the best tools I own for making all sorts of things. These are a few of my favorite reasons to buy a Cricut, though there are many many more depending on your needs!
To start with, the Cricut Explore is so incredibly versatile. I know I make a lot of projects here that are specifically for the blog and designed to inspire you to make things on your own. But I am also constantly using it for projects that never see the light of day here. Just recently I've made labels for supplies in my craft room, artwork for the boy's bedroom, confetti, custom tote bags and journals for our women's retreat, shirts for a friend's son's first birthday party, decorations for a Bunco party, vinyl labels for a baby shower favor, shirts for a Firefly-themed party, and several other random cut files for friends. I love that I can make so many types of projects with the Cricut, and that I can use my Cricut and crafty talents to help out my less-crafty friends with their projects.
Second, it will save you so much time. If you're used to hand cutting, the Cricut can do it so much faster and better — and it will save your hands (my hands cramp so badly with scissors!). I can't believe how much more I can do because my Cricut makes crafting faster. Our parties have more fun elements because I can make things so much more quickly than designing and cutting by hand. And I get to do projects that I never would have done without the Cricut, like making custom labels for all of my spice jars — there's no way I'd ever cut those intricate letters by hand!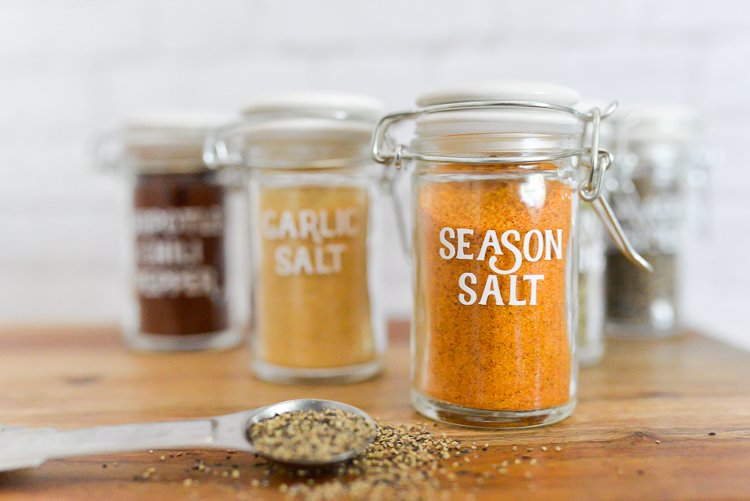 Third, you can make your own custom projects. My favorite feature of the Cricut Explore is being able to upload my own designs. Almost everything I make is personalized exactly how I want it and it makes everything I create feel that much more special. You can also use it to personalize gifts — getting a birthday present is great, but getting one customized with your name is even better!
And fourth, it's not impossible to learn. I think people can be a little overwhelmed with a machine that comes with a software they've never used. But the Cricut Design Space is user friendly and there are a ton of Make It Now projects that have a very small learning curve. Yes, there are more advanced things you can do with the Cricut that will take some time to learn, but there are tutorials all over the Internet on how to use the machine and the software (including here on my blog!), and Cricut support is helpful as well. If you're scared of the learning curve, don't be — just take some time to get to know the machine and the software, make a few simple projects, and watch YouTube tutorials if you're stuck. Don't let learning the machine deter you from getting one!
But let's be real. Technically almost any project you can do with a Cricut you could without one. But the Cricut will do it So. Much. Better. Your projects will look more professional, you'll save yourself a thousand headaches, you won't waste as much material, and it will be a gobzillion times faster. I've been crafting my whole life and this is the first tool that has, and this is not hyperbole, revolutionized the way I craft. It saves me time, stress, and money and all of those things are worth everything to me these days. I think the Cricut is totally worth it to almost anyone who loves to craft, as well as people like teachers (who have to cut out 30 whatevers for their students), moms (who want to personalize things for their littles), and even hobbyists (like model plane builders who want intricate decals). Sold? Get one here.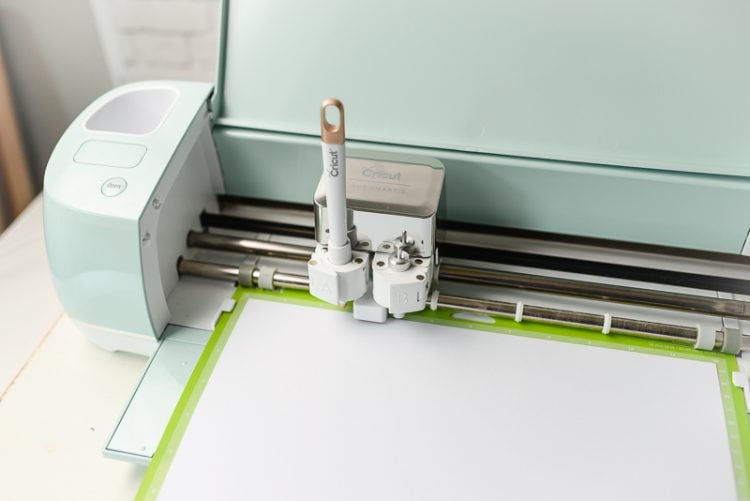 Reasons Not to Buy a Cricut
As much as I really believe that the Cricut is an awesome crafting tool that you can use all the time, I did think of a few cases where you might want to hold off buying one. I'm a big believer in only buying what you're going to use, and it does no one any good to have a machine that they never actually craft with!
First, you have to have some desire to be a maker. You could love all the cute things in the world, but if it's just easier for you to buy it on Etsy because you don't feel like making it yourself, your Cricut will sit unused. I do believe that the Cricut makes crafting and creating a whoooole lot easier and you don't need to be super creative to use it since Cricut Access and the Make It Now projects give you access to so many great ideas. But if you don't want to make stuff, you're not actually going to make stuff. Am I right?
The second reason you might not want to buy a Cricut is if you're one of those people who just buy things because they are cool (yes, a Cricut is VERY cool). You know who you are! I used to be one of these people. I had boxes of cool products, tools, and supplies that I never used. Things sat in boxes and gathered dust until one day I decided to purge everything out of my craft room that I didn't actively use. It felt so good but I also felt guilty for having so much excess. Be honest with yourself. Even if you love the idea of a Cricut, are you actually going to take it out of the box and use it? Is it going to be part of your regular crafting day? If so, get one. If not, don't waste your money. A Cricut does nothing just sitting in a box gathering dust.
Third is if you really just love cutting stuff by hand. I might think you're crazy and it makes my hands ache just thinking about it — but if that's your thing, go for it!
All of these reasons are okay! I'd rather you not feel guilty for owning a machine that you never use. I'd rather you spend your money on something that you will use and that will bring you joy.
If you're on the fence about buying a Cricut, I hope reading this post helped. If you have any questions about the Cricut Explore and whether or not it would be a good fit for you, please leave them in the comments or email me directly!
Article from heyletsmakestuff.com/cricut-worth-it/